EPIC STEPS CAREERS+
YOUR PROFESSIONAL DEVELOPMENT
Who we are and what we do
We are expert executive career coaches who understand the journey you have travelled so far.  You have a significant and compelling portfolio of skills, values and interests unique to you and we encourage you to richly explore this offer and identify the career moves that uniquely match your proposition.  We know the diverse variety of career choices that lay ahead for you because, collectively, we have worked with senior professionals from over 140 countries, cross-sector industries and diverse business functions for over 40 years. 
You will have ideas, wonderings, musings…seeds of possibilities… We help you understand what those might mean, how they might lead you to a future that fits.  You will have a repertoire of well-honed skills in business and a firm grasp of the finer nuances of dealing with people and relationship building. We show you how to apply those effectively and learn new skills in the transition from where you are now to where you want to be.
Traditionally, the individual has been the engine behind their own career move. It can be a lonely, anxious and vulnerable experience for anyone, regardless of accomplishments and seniority.  We challenge this traditional view. We believe that the magic is not only within us but also between us. Whether you take the individual career coaching route or the Career+ pathway, we are in this together.
The Epic Steps Careers+ pathway gives you both an individual safe space for reflection and exploration and a shared space for you and other like-minded, authentic leaders.  When great collaborative minds come together, when autonomous learners unite, when trust is at the core of the group, incredible transformation and insight takes place.  A space where you co-create the value together alongside experts on the topic. A space where your discussions and shared insights lead you to new avenues of exploration – a learning journey that you create and experience together.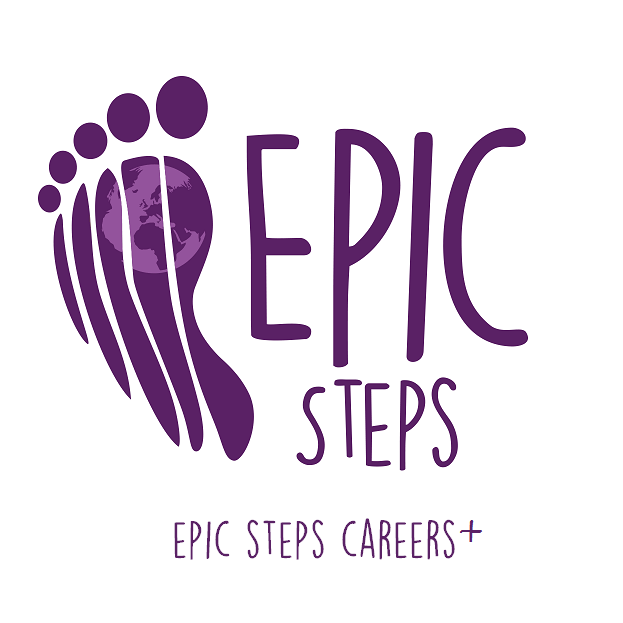 "When we play to our unique value, we reach extraordinary levels of impact, performance and fulfilment. As you become clear on your direction, we help you build the knowledge and skills you need to achieve your transition.  We listen. You are fully heard and acknowledged with trust and without judgement. We are here to acknowledge you, hear you and create the space in which you can return to the magic that is all your own."
Alison Edmonds, Director
EPIC STEPS CAREERS+ MISSION
To empower individuals to achieve their career transition and develop empathetic, collaborative and responsible leadership styles which transform people and organisations

EPIC STEPS ETHOS
Leadership, career transition and sustainability are core pillars of the Epic Steps ethos. Embracing these with trust, belief and responsible decision-making, our ethos drives our approach and behaviour. Careers+ is a unique pathway that extends this ethos to include creativity, collaboration and community: by participating, we connect you with others who learn, share, innovate and reflect richly together.
Sustainability is on the agenda for everyone. Epic Steps brings this into the conversation and opens up choice about how you might integrate your personal framing of sustainability into your career choices. As more people engage in the sustainability agenda, the Epic Steps community of inspiring leaders drives greater impact and lifelong professional networks. Careers+ gives everyone the freedom to deep dive into the opportunities and benefits of choosing a future that takes us towards a habitable, equitable and biodiverse world.
INDIVIDUAL EXECUTIVE CAREERS COACHING
Travelling the road to senior leadership takes many twists and turns – not least the occasional derailer. We've all experienced a time in our lives when our unique magic has been dulled by organisational constraints, cultural mis-matches and plain old politics. These experiences feed our negative stories…the beliefs we hold about ourselves which challenge this magic. Can you look back on these times and reflect with new eyes, with truth, with stories that take you forward?  In any given situation, there are gifts to be held; what did we learn about ourselves and others and the context in which we tried our best?  What were our drivers?  How have these experiences clarified and shaped our strengths, passions and interests?  When you combine awareness and perspectives with your extraordinary value proposition, you start to find exactly the right way forward for you.
Your value and your direction are at the heart of our conversations. You choose how long you'd like us to accompany you in this new journey.  All our executive coaching and career guidance sessions are flexible to you, so if you need evenings or weekends, that works for us too.  You can reach us here to have an informal conversation and we welcome all your questions and wonderings.
CAREERS+ PATHWAY – CO-CREATE YOUR CAREER
Careers+ is a 3 month, structured, reflective and co-creative career development experience built around executive coaching and a suite of expertly supported, co-creative group interactions.  Delivered entirely online, Careers+ is fully accessible and highly engaging.

Careers+ offers you an innovative and unique way to explore your career. Over a period of 12 weeks, you engage in individual executive coaching, skills development and co-creative career exploration.  Careers+ combines the powerful impact of 121 supported reflection with the opportunity to deep dive into key topics and skills with a small group of like-minded, accomplished participants.
Careers+ Overview:           Click here for more details

7hrs of careers coaching arranged across 12 wks to give maximum value and rich reflection and growth
5hrs of live group sessions delivering advanced career management skills, tailored to the group – skills relevant throughout your ongoing career
8hrs of co-creative group sessions taking collaboration to a whole new level with fellow programme members who are ready to think differently, openly and authentically
5hrs of deep insight webinars, led by experts, designed to future-proof all careers with knowledge and transformational leadership skills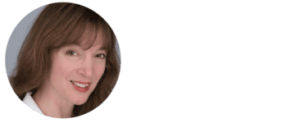 Alison and Clare formed Epic Steps Careers+ which leads the delivery of professional careers support to individuals looking for a future that fits.  Epic Steps Careers+ also addresses valuable insight around leadership styles and socially responsible behaviours and strategies at work. Alison and Clare previously worked for Alliance Manchester Business School for over 15 years leading career management for MBA students.
Alison is also the founder and director of Epic Steps CIC – a social enterprise which develops aspirations, knowledge and values in primary school children around leadership, careers and social responsibility. Clare was also a Director of Ringway Golf Club which is a private members Club.
Alison and Clare both come from commercial roles within the recruitment industry and they also offer insight into the nuclear industry and public sector, respectively.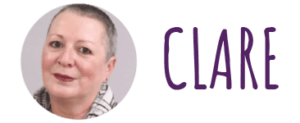 As Director of the full-time MBA careers service at Alliance Manchester Business School, Clare led the delivery of full career management support and employer presentations on campus for 300 MBAs.  As Director of the part-time "executive" MBA careers service, Alison led the delivery of career management support and employer opportunities for 5000 MBAs through the School's international campuses in the UK, UAE, US, Hong Kong, China and Singapore. Working individually, in groups and via webinars, Alison and Clare supported students in their career transition and welcomed over 200 recruiting companies each year.  Alison designed and delivered the extra-curricular leadership experience of the Global Executive MBA and also led Alliance Manchester Business School's Alumni Relations.
Clare is a politics and modern history graduate from the University of Manchester and Alison is a natural sciences (biomedical) graduate from the University of Cambridge.
INDIVIDUAL EXECUTIVE COACHING
We help transform your uniqueness into a new value proposition that fits your chosen career path.  For individuals interested in leadership and social responsibility, we offer further insight into the role of leadership in career development and socially responsible strategies and behaviours at work.
We support and encourage you to:
• Reflect on and identify your unique value proposition
• Explore futures that fit
• Choose clear objectives
• Effectively convey your unique value to recruiters and connections
• Identify and support strategic actions that achieve your chosen objectives
• Where relevant, reflect and develop direction in leadership style and social responsibility
FOR THE ORGANISATION
We work with your existing team to provide additional resources, or specific areas of expertise not already available within your organisation to help you achieve your organisational goals and objectives. We work with a broad range of organisations, with particular expertise focussed on University and Business School careers teams. Our ethos is one of partnering with your existing career or HR team to provide support and guidance via a range of methods including 1-2-1 coaching sessions, group workshops and on-line webinars.
OUR SOCIAL IMPACT
Career transition is the most important impact we make!
We believe that we can make even more impact.  Epic Steps Careers+ aligns with the ethos of Epic Steps which combines careers with leadership and social responsibility.  Epic Steps Careers+ is proud to support Epic Steps C.I.C. in its work with school children: Epic Steps Conferences for Children which develop awareness and values around leadership, careers and social responsibility.